Clinical Supervisor at the Welsh Institute of Chiropractic
Over 10 Years Experience
GCC Resisted Chiropractor
Qualified in British Medical (Western) Acupuncture
Qualified in Sports Taping Techniques
Registered with Insurance Providers
Make an Appointment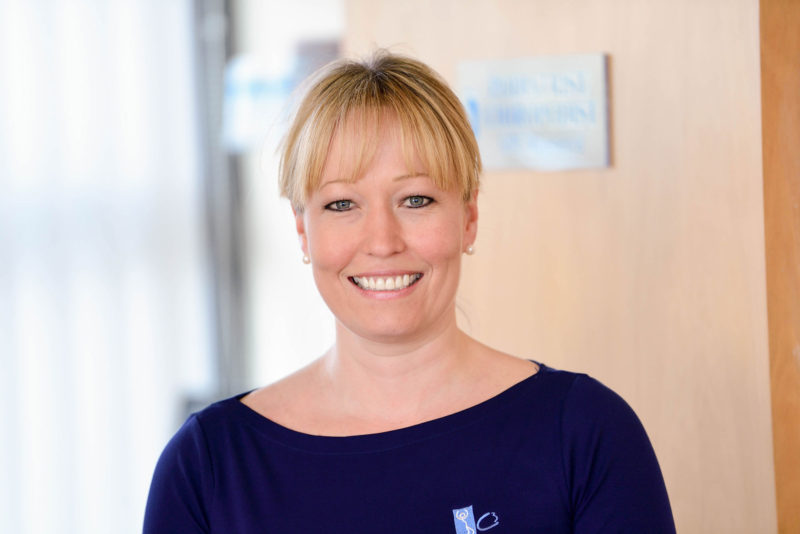 More about


Lia Biancheri

Having originated from Calgary, Alberta Canada, Lia moved to Florida with her family in 1992. She worked as a Chiropractic Assistant while she attended Florida State University (FSU) to study Biology and graduated with honours in 2003. After relocating to South Wales to pursue a degree in Chiropractic, she graduated with first class Honours in 2006. Lia obtained her post-graduate certificate (PGCert) in Chiropractic from the Welsh Institute of Chiropractic in 2008 and has gained experience in clinical practice over the last 13 years whilst living in the city of Cardiff with her husband and two children. She currently enjoys her role as a Clinical Supervisor at the Welsh Institute of Chiropractic where she has taught and supported the forth year Chiropractic students over the last 10 years.

Lia has done extensive post graduate training in Pregnancy, Geriatrics and Paediatric care and enjoys treating many sports and pregnancy related conditions. She is trained in and utilises Diversified technique, Activator Methods, Sacro-Occipiatal technique, Thompson Specific technique, Dry needling, kinesiotaping and Cox flexion-distraction. Lia's areas of expertise include disc lesions and nerve root compression as well as degenerative joint disease. She takes great pleasure in treating many common acute and chronic musculoskeletal ailments utilising non-surgical and non-medicated methods within a complete package of care to improve the wellbeing and activities of the patients she treats. A true believer in living a healthy lifestyle, Lia incorporates a holistic approach to all aspects of care. She manages each patient ethically and uniquely with a bespoke rehabilitation plan to reach mutual treatment outcome goals and to maintain treatment benefits gained through care. "Most people do not realise how good they can feel until they have had chiropractic care. Many aches and pains that people have been putting up with for years, thinking they are part of the normal aging process or related to their work can disappear or become more manageable giving them an increased sense of well being allowing them to enjoy the activities that they love.

Lia is passionate about chiropractic and has seen the fantastic transformations that chiropractic has made to people's lives. She emphasises that chiropractic is brilliant for pain relief but can also be highly effective when used on a regular basis for those who wish to maintain their body allowing it to function at an optimal state. "I find that education is the most important part of my job as a chiropractor. We are creating so many health problems for ourselves, many of which can be prevented or at least partly prevented by a slight change in lifestyle and regular Chiropractic care."

Lia is registered with the General Chiropractic Council, a member of the British Chiropractic Association Royal College of Chiropractors, and European Academy of Chiropractic, as well as Sacro-Occipital Technique Europe. She is a provider for most insurance companies including BUPA, AXA, Aviva and HSA.

Qualifications
2003 Degree in Biology
2006 First Class Honours Degree in Chiropractic
2008 Post-Graduate Certificate from the Welsh Institute of Chiropractic
Qualified in British Medical (Western) Acupuncture
Qualified in Sports Taping Technique
Qualified in Sacro-Occipital Technique